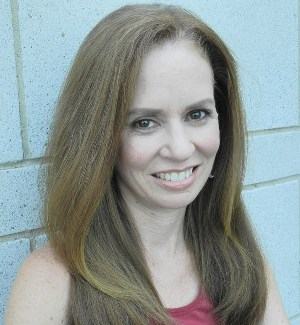 About Coach Cinda
In addition to being a Certified Life Coach and Reiki Healer, Coach Cinda is a classically trained actress, photographer, human rights activist and writer.
Coach Cinda is a graduate of Tufts University, the National Shakespeare Conservatory, the Life Purpose Institute and received her Reiki Healing Certification from the Reiki Center of New York City. She is Co-Founder/Co-Artistic Director of the Two Spoons Theatre Company, a regular playwright/actress at the Last Frontier Theatre Conference in Valdez, Alaska and human rights volunteer with Amnesty International Group 9/280 in New York City.
With all her many interests, Life Coaching and Reiki Healing are her PASSIONS. As a person, Coach Cinda would describe herself as someone who often finds herself grasping for the right words to describe herself. She is constantly honing her own communication skills. She is definitely a work in progress and the tools that she has integrated into her Life Coaching and Reiki Healing practice and into her own life have made all the difference.
One of the many benefits Coach Cinda has taken from her 25 years as an actress, is the ability to listen, observe and "be in the moment". These skills are essential to any actor, of course, and with her coaching practice, Coach Cinda now incorporates all she has learned into helping her clients improve every aspect of their lives by becoming expert communicators.
While she is definitely changing and growing every single day, a few personal traits Cinda has that she doesn't expect to change much are a rocking sense of humor, an independent spirit, a powerful curiosity about the world, a hatred of meanness in any form, and gratitude, gratitude and more gratitude that she had the unbelievable good fortune of being born onto this rock.
(Coach Cinda also loves black olives, any kind of pie, Sinclair Lewis' "Babbit", and Marge Simpson, but she will save that for her personal ad.)
Cinda has a ton of fun in whatever project she is involved with and a very strong work ethic. She places a very high priority on kindness, justice and honesty (all three come up often in conversations about communication as you can imagine).
In addition to her coaching practice, Coach Cinda's other joy in life is going to endless rock, blues and folk concerts -- in the past year and a half: Ozzy Osbourne, Greg Alexander, Joe Walsh, Martin Sexton, Patti Griffin, Dave Matthews, Jeff Beck, Blue Oyster Cult, Mose Allison, John Hiatt, Kathy Mattea, Black Crowes, Allman Brothers, Gov't Mule, Shawn Colvin/Buddy Miller/Emmy Lou Harris, and on and on and on. (The highlight of 2013 so far was seeing Bob Seger and the Silver Bullet Band at the Barclays Center (with Joe Walsh as the opening act!)
No two ways about it, though... Coach Cinda's Life Purpose: life coaching, Reiki healing and art. All of these things bring her JOY (which is way more fun than mere happiness by the way.)
In Cinda's life she has experienced black holes, supernovas and everything in between and it is these passions that have pulled her from the edge every time. Each new adventure allows her another opportunity to develop her focus, stay grounded, dig deep and bring out the emotional and spiritual sides of the infinite possibilities inside her.
Coach Cinda's goal with each client is to help you find the tools inside that will lead you down the path you are meant to follow. Life has been described as a "wheel".
Coach Cinda believes that Communication is at the Center Of It All. When communication between people is compassionate, clear, courageous, calm, cohesive and creative (and people truly LISTEN to each other) all of the spokes on the wheel are able to turn smoothly and easily - family, work, relationships, health, friends, spiritual life....all the spokes of life.
Coach Cinda loves to smile when it is called for (which in her life is fortunately often), but the smile is only a small part of the story.
Whatever conversations you would like to have about your own relationships and your own life path, Coach Cinda is up to the task.
Please contact Coach Cinda at coachcinda@protonmail.com if you think you might be interested in working together on a Plan for your own life.
It would be Coach Cinda's privilege to walk beside you on your life's journey and help you communicate to all the world the best you in you.
© 2013 Cinda Lawrence. All rights reserved.